What is Mid Year Conference?
Mid Year Conference (MYC) is the annual conference of Campus Bible Study.
Each year, hundreds of students take some time away from the bustle of uni life to spend the week learning more about Jesus and asking the big questions in life. It's a time to learn, reflect, make friends, and have a lot of fun. Join us!
What does it mean to be FULLY KNOWN?
How can we know God? How can God know us and yet still love us?
Are you a Medicine student?
Don't miss out! MedYC is held for UNSW Medicine students of Campus Bible Study during your holiday break on 27-29 June at Collaroy Centre.
Register now! REGO CLOSES MIDNIGHT 5TH JUNE!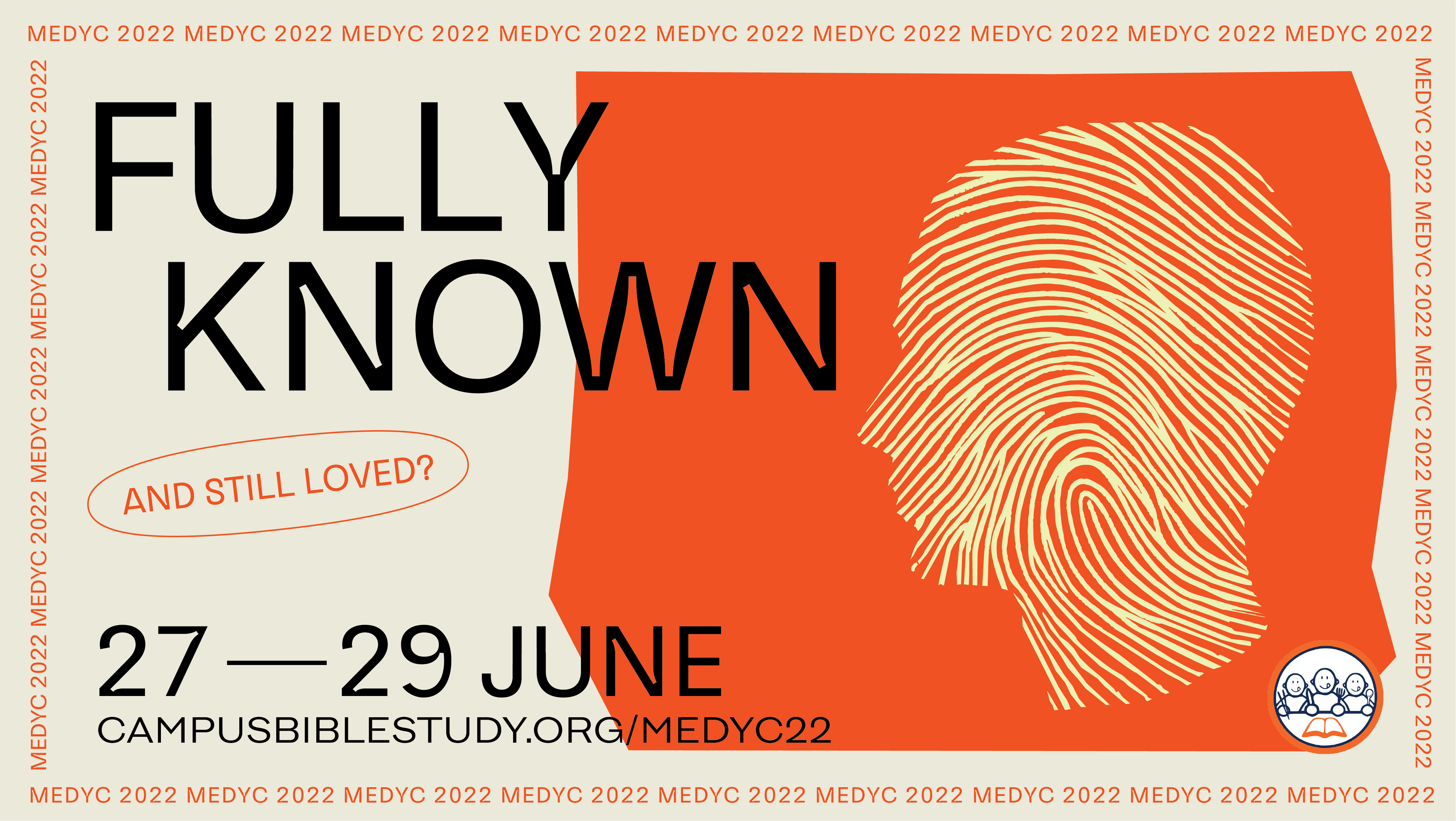 Frequently Asked Questions
Where will MYC be?
This year we will be at KCC Katoomba in the Blue Mountains!
Who should come along?
We welcome along anyone who is keen to learn from God's Word, whether you've read the Bible for many years or have never opened it before.
Can I come to MYC if I can only make certain days?
We would really love for you to be with us as long as possible and it is (much) better if you are able to make the whole conference. We understand though that there are circumstances that make this difficult, so please chat to your faculty trainee for more details
How much does MYC cost?
For 2022, MYC will cost $515 for standard rego, with a $20 early-bird discount ending at midnight on 27th March. There is also an option to use your Stay NSW Voucher for MYC, which will give you an additional $50 discount!
And if this will be your first time at an in-person MYC then you are eligible for a further $35 discount on top of the other discounts!
If finances are an issue, we don't want that to be a barrier to you joining us! Please chat to your faculty trainees or email Michael King (michael.king@campusbiblestudy.org) and we'll work together to get you there.
What does my payment go towards?
The cost covers accomodation, food, and other operational expenses of the conference.
When do I have to register by?
The early-bird discount will end on the 27th March. Standard rego finishes on the 24th April.
Why do first timers get a discount?
Coming to MYC for the first time can be a bit daunting, so we want to make it as easy as possible for first-time students to come and check it out.
Will there be family night?
Family night will be back again this year on the Wednesday night 25th May from 7pm at Katoomba Christian Convention! Family night is where friends & family of Campus Bible Study are warmly invited to join in-person for a part of MYC - singing God's praises, hearing the bible talk, and enjoying fellowship with each other.
What if the COVID situation escalates?
Campus Bible Study are committed to ensuring that MYC takes place in a safe way. As such we will take all measures necessary at the time to ensure the health and safety of all attendees.